Get travel tips and book flight, hotel, car rental, attractions, tours, etc.
What to see and what to do in California?
San Francisco, Los Angeles, San Diego, Hollywood, Solvang, Santa Cruz, Palm Springs og Yosemite are only a few of many amazing places in California. Use our California Travel Guide for information, idea and travel tips. Read our travel descriptions and see images and videos for inspiration. We have selected the best tours and activities for you, and we give our recommendations. We have researched, testet and and verified our partners, so you can enjoy easy and safe booking – on the GO!
VIDEO CALIFORNIA TRAVEL GUIDE
The capital: Sacramento 460,000 inhabitants
Population: 39 million equivalent to 11% of the total U.S. population
Area: 423,970 km2, 1240 km long and 400 km wide, the United States' 3rd largest state.
Largest city: Los Angeles, 4. million inhabitants
Highest point: 4,421 meter, Mount Whitney
Famous National Parks: Yosemite, Big Sur, Death Valley, Sierra Nevadas
California is called "The Golden State"
See map: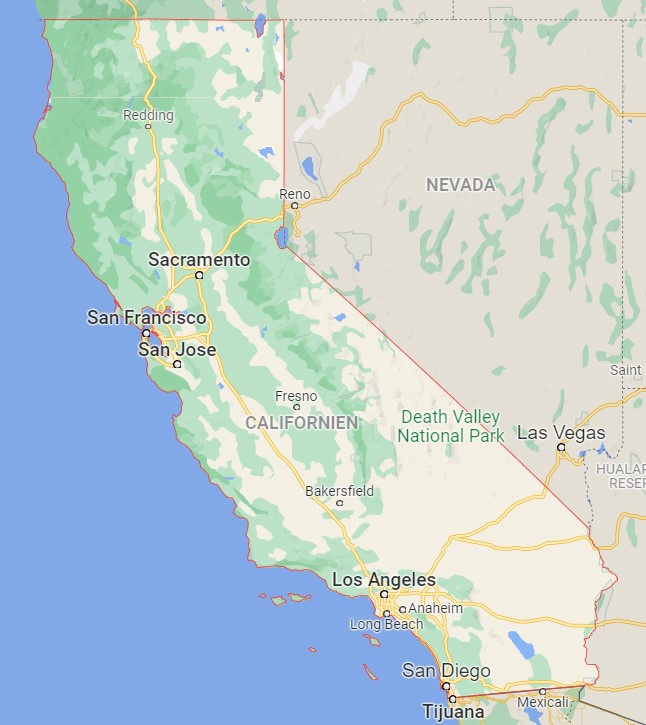 California is one of the best vacation destinations in the world. California has some of the most famous coastlines, cities, beaches, national parks, theme parks, wine districts and landmarks. It is a large and diverse state where you will find something for everyone and for evey bucket list. No wonder California is called "The Golden State"
Big cities and excitement in California
When it comes to big city fun, California is the place to be. The state has exciting hubs such as San Francisco's bustling Union Square, Los Angeles' dynamic downtown and the Sunset Strip and San Diego's historic Gaslamp Quarter. Discover world-class innovative restaurants, or try California's thriving food truck culture. After dark you can visit a rooftop cocktail bar, go to a concert, go to the theater or dance the night away. Take time to experience iconic attractions such as Anaheim's Disneyland Resort, SeaWorld San Diego and Universal Studios Hollywood. Do not miss hidden gems like city gardens and green getaways like San Diego's Balboa Park and the world famous zoo.
Art, culture and music in California
California's art and culture are second to none. Communities like Carmel-by-the-Sea, Idyllwild and Laguna Beach showcase its rich artistic heritage. Visit countless famous Museums in L.A. and San Francisco. Enjoy music at festivals like the Coachella Valley Music and Arts Festival near Palm Springs, the Monterey Jazz Festival on the Central Coast and the San Francisco Outside Lands. Discover different cultures in San Francisco's Chinatown or the Mexican-influenced Old Town of San Diego. Enter the state's iconic surf culture at Huntington Beach, aka Surf City. Be dazzled by California's movie star magic, with top stars living and working in and around Hollywood.
California offers Outdoor adventures
California has nearly 300 state and national parks that showcase the states spectacular scenery. California can offer fantastic coasts, stunning deserts and spectacular mountains, ranging from scenic road trips to adrenaline-fueled adventures.
You will find year-round activities in the park areas, including Yosemite, Redwood, Death Valley and many other parks. In the spring you can for eg. go on wild flower walks in Anza-Borrego Desert State Park or swing a club at one of the many famous golf courses. In the summer you can  surf "The O.C." or Santa Cruz, or rent a houseboat on one of the many beautiful lakes. In the autumn you can photograph the beautiful radiant High Sierra foliage or join in a grape tramp on a vineyard. In winter you can ski in one of the countless ski areas or take a whale watching safari. Only the imagination sets the limits of the possibilities in California.
Give yourself a treat with California
California offers unrivaled opportunities for "pamper yourself" experiences. Take e.g. at the luxurious spa or a serene wellness retreat. Enjoy the best vintage wines at elegant wineries. Visit the Beverly Hills shops or the South Coast Plaza in Costa Mesa. Enjoy meals created by Michelin-starred chefs, or watch one of the world's best light shows – a California sunset. Watch the dense fog swirl through San Francisco's Golden Gate Bridge, or the waterfalls' rainbows in Yosemite National Park.
Enjoy California!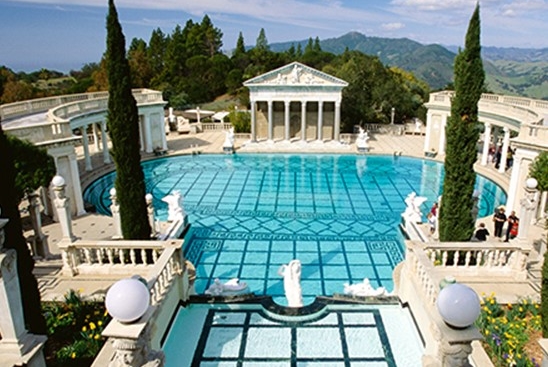 The Castle reopens May 11. For the first time in more than two years, visitors can once again tour this architectural marvel on California's Central Coast. Check out how to explore – including a cool new tour. Read more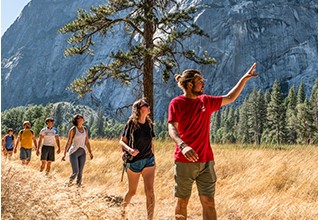 Go Beyond "Leave no trace"
Regenerative Travel Experiences in California. Support the planet on your next trip to the Golden State with these environmentally friendly destinations and attractions. Regenerative travel means leaving a place better than you found it. Here are ways to do that on your next trip. Read more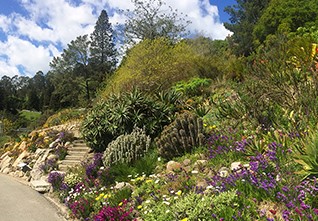 Must See Gardens in California
Stop to smell the roses – and see orchids, poppies, and quirky cacti – at these horticultural hot spots. Whether you're an amateur botanist, a backyard gardener, or even just a curious kid, you should make a beeline to California's incredibly diverse botanic gardens. Read more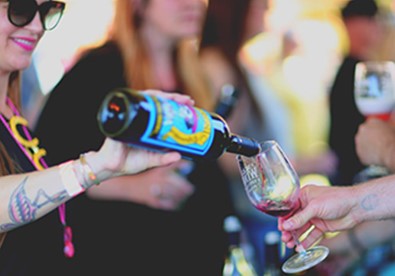 Top Food, Beer & Wine Festivals
Every month offers delicious events for local crops, talented chefs, and great beer and wine. California's calendar is stacked with weekend events that celebrate local crops, tamales, or wine-and-chocolate pairings. Read more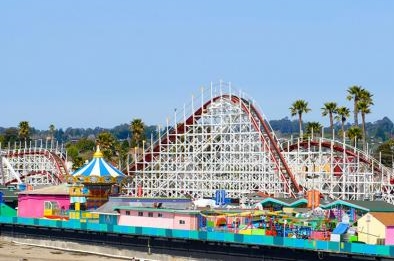 Spend an afternoon or evening at these attractions with old-fashioned appeal— model railroads, classic rides, or puppet theaters. These classic California attractions make for a great afternoon or evening of family fun. Read more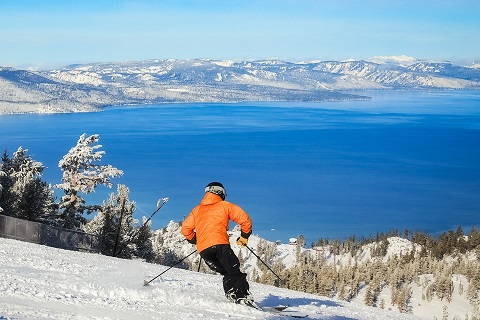 12 great places to ski in California
California has many ski resorts – the largest are centered around Lake Tahoe. The ski resorts in California offer excellent skiing – in fact, many of California's ski resorts are on par with the best ski resorts in Colorado and even in Europe. Read more