Get travel tips and book flight, hotel, car rental, attractions, tours, etc.
WHAT TO SEE AND WHAT TO DO IN PUERTO RICO?
San Juan, Ponce, El Yunque, Toro Verde Nature Adventure Park, Flamenco Beach, Cañon de Tanamá, Plaza del Mercado are only a few of places and things to experience in Puerto Rico. Use our Puerto Rico Travel Guide for information, ideas and travel tips. Read our travel descriptions and see images and videos for inspiration. We have selected the best tours and activities for you, and we give our recommendations. We have researched, testet and and verified our partners, so you can enjoy easy and safe booking – on the GO!
PUERTO RICO TRAVEL GUIDE VIDEO INSPIRATION
Facts about Puerto Rico
Introduction
Location and population
Major airports
The weather
Top 10 biggest cities
Top National Parks
Top 10 attractions
Notable Road Trips
Local cuisine
Top 5 cities to visit as a tourist
Major events and festivals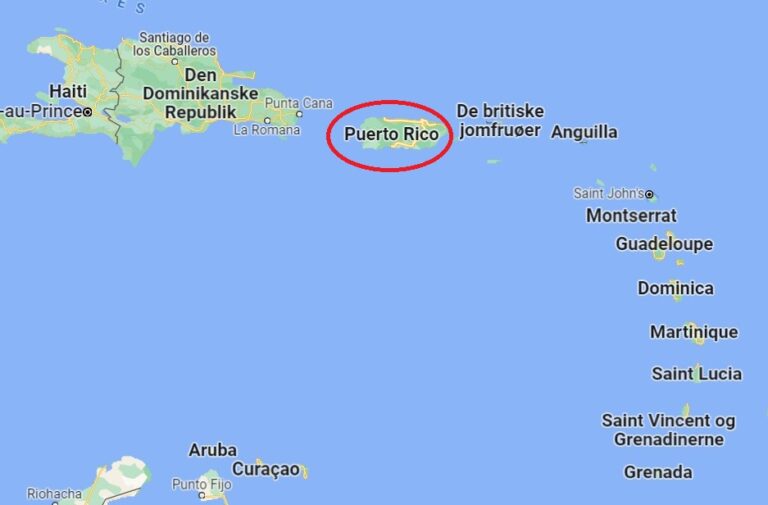 Introduction
Puerto Rico, an island paradise steeped in a rich cultural history, offers a multitude of natural wonders waiting to be explored. From the captivating diversity of El Yunque National Forest to the world's most luminous bioluminescent bays, the island abounds with breathtaking beauty. Relax on the soft sands of its numerous tropical beaches or embark on a hiking adventure through its 36 nature reserves, 19 state forests, and five wildlife refuges, each presenting a mesmerizing tapestry of ever-changing landscapes.
For those seeking an adrenaline rush, Puerto Rico offers an array of thrilling activities, including zip-lining, rock climbing, rappelling, snorkeling, and scuba diving. Beyond the well-trodden paths, this unassuming destination teems with authentic experiences, from vibrant local markets and enriching art museums to soul-stirring performances by homegrown musicians.
Don't miss the chance to immerse yourself in the island's full spectrum of wonders – from the historic charm of Old San Juan to the majestic mountain vistas, and the pristine allure of islands like Vieques and Culebra.
Natural Wonders: With an extensive coastline boasting nearly 300 sandy beaches, intricate cave systems, and enchanting bioluminescent lagoons, Puerto Rico offers a wealth of natural marvels to discover. Among its extraordinary features are three of the world's five bioluminescent bays—Laguna Grande in Fajardo, Mosquito Bay on Vieques, and La Parguera in Lajas. These bays come alive at night, illuminated by millions of single-celled organisms that shimmer like celestial stars. Additionally, the island boasts captivating caves, including the renowned Cañón de Tanamá in Utuado, where visitors can explore a labyrinthine network of caverns, canyons, and tunnels nestled amid limestone cliffs.
Adventures On Land and Sea: From terrestrial to aquatic pursuits, Puerto Rico offers a multitude of activities to engage visitors. Traverse the unique El Yunque, the sole tropical rainforest in the U.S. National Forest System, where a diverse array of plant and animal species, some found nowhere else, can be encountered. Situated in northeastern Puerto Rico, this forest features numerous hiking trails and is home to ancient petroglyphs. For enthusiasts of architectural history, exploring centuries-old structures, including historically significant forts and museums, is a must. To cool off, indulge in aquatic activities such as swimming, surfing, rafting, tubing, or kayaking in both ocean and river waters.
Culinary Delights: All the exhilarating adventures are sure to work up an appetite, making room for the island's delectable culinary offerings. Puerto Rico is a haven for food connoisseurs, with over 4,000 restaurants representing a diverse range of cuisines. Regional delicacies include tostones (fried plantains), pastelillos (beef-stuffed fried pastries), and mofongo (mashed green plantains). Abundant fresh, locally caught seafood graces menus throughout the island. Quench your thirst with a creamy tropical piña colada, the local favorite lager, Medalla, or a variety of rum-based cocktails crafted with locally produced rums like Bacardí and Don Q. From upscale dining to street food, Puerto Rico offers dining options to suit every mood and occasion.
Essential Information: Puerto Rico comprises a cluster of islands in the Caribbean, once a Spanish colony and now a U.S. Commonwealth. The island's Spanish heritage is prominently preserved in its architecture, cuisine, music, and language. English is also widely spoken, and the U.S. dollar is the accepted currency. Visiting Puerto Rico is akin to exploring any U.S. state, with the added bonus of year-round temperatures ranging from 21 to 27 degrees Celsius.
The People: Proudly identifying themselves as Boricua, a name derived from the island's Indigenous Taíno heritage (Borinquen), Puerto Ricans exemplify their passionate way of life. They graciously share their rich culture, influenced by Spanish, African, and Taíno traditions, through music, dance, cuisine, and art. Visitors are welcomed with open arms to partake in the history, scenery, and vibrant spirit of island life. In Puerto Rico, everyone is invited to embrace the captivating allure of this unique destination
Location and population:
Puerto Rico is an unincorporated territory of the United States located in the northeastern Caribbean. It is an archipelago consisting of the main island of Puerto Rico and several smaller islands. The population of Puerto 
Major Airports:
Luis Muñoz Marín International Airport (SJU) in San Juan
Rafael Hernández Airport (BQN) in Aguadilla
Mercedita Airport (PSE) in Ponce
Weather:
Puerto Rico has a tropical climate, characterized by warm temperatures throughout the year. The average temperature ranges from 75°F to 85°F (24°C to 29°C). The rainy season typically occurs from April to November, with the hurricane season peaking from June to November.
Top 10 Biggest Cities with Population Numbers:
San Juan – Approximately 395,000
Bayamón – Approximately 208,000
Carolina – Approximately 150,000
Ponce – Approximately 132,000
Caguas – Approximately 124,000
Guaynabo – Approximately 98,000
Mayagüez – Approximately 77,000
Trujillo Alto – Approximately 70,000
Arecibo – Approximately 65,000
Fajardo – Approximately 34,000
Top National Parks:
El Yunque National Forest – A lush rainforest with hiking trails, waterfalls, and unique wildlife.
Guánica State Forest – Known for its dry forest ecosystem and great birdwatching.
Culebra National Wildlife Refuge – Home to beautiful beaches and sea turtle nesting grounds.
Isla de Mona Natural Reserve – A remote island with pristine beaches and marine life.
Rio Camuy Cave Park – Features one of the world's largest cave systems.
Top 10 Attractions:
Old San Juan – Historic colonial architecture, colorful buildings, and cobblestone streets.
Castillo San Felipe del Morro – A historic fortress with stunning ocean views.
Bioluminescent Mosquito Bay – Glowing waters created by bioluminescent organisms.
La Fortaleza – The official residence of the Governor of Puerto Rico.
Camuy River Cave Park – An underground cave system with guided tours.
Flamenco Beach (Culebra) – Pristine white sandy beach with crystal-clear waters.
Arecibo Observatory – A large radio telescope used for scientific research.
Bacardi Distillery Tour – Learn about the famous Puerto Rican rum.
El Morro Lighthouse – A picturesque lighthouse within the El Morro fortress.
Hiking in El Yunque – Explore the trails and waterfalls of the rainforest.
Notable Road Trips and Scenic Drives:
The Ruta Panorámica offers breathtaking views of the island's interior.
The Guayama-Ponce Scenic Byway takes you through beautiful coastal landscapes.
The Guánica Dry Forest Reserve has scenic drives through unique dry forest terrain.
Local Cuisine:
Puerto Rican cuisine is a delightful mix of Spanish, African, and Taino influences. Some popular dishes include mofongo (mashed plantains), arroz con gandules (rice with pigeon peas), lechón asado (roast pig), tostones (fried green plantains), and coquito (a coconut-based holiday drink).
Top 5 Cities to Stay as a Tourist:
San Juan – Offers a mix of historic charm and modern amenities.
Rincon – Known for its beautiful beaches and surfing culture.
Ponce – A cultural hub with museums and historic sites.
Culebra – A tranquil island with stunning beaches.
Vieques – Known for its bioluminescent bays and natural beauty.
Major Events and Festivals:
San Sebastián Street Festival (January) – A lively cultural festival in Old San Juan.
Carnaval de Ponce (February/March) – A colorful and vibrant carnival celebration.
Fiestas de la Calle San Sebastián (September) – A continuation of the January festival.
Puerto Rico Open (March) – A professional golf tournament.
San Juan International Film Festival (varies) – Showcases international and local films.
Enjoy Puerto Rico!