NEW YORK CITY TRAVEL GUIDE
What To See and What To Do in New York City
The Empire State Building, Statue of Liberty, 9/11 Memorial, Madison Square Garden and Times Square are only a few of things to see and try in New York City. We have selected the best tours and activities for you, and in this Guide you will find our recommendations. We have researched and picked out the best way for you to plan and book, and verified the booking providers. Our service is to be trusted and all our recommendations are bookable online and easy – on the GO!
New York Calender - what's up next:
HIGHLIGHTED TOP ATTRACTIONS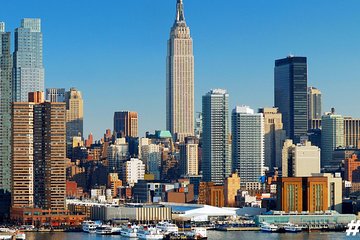 See New York City from the top, with admission to the One World Observatory, on top of the western hemisphere's tallest building. Learn about the construction of the skyscraper, which has sweeping views across the city. Choose from two upgrade options with benefits like skip-the-line security entrance and flexible admission. Buy tickets here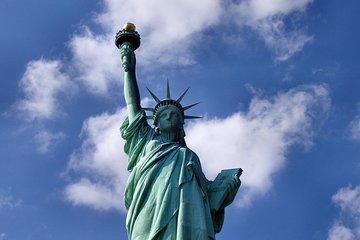 The Statue of Liberty is one of the most famous symbols of the US. Book ferry tickets in advance to avoid long lines at the Battery Park ticket booths. Choose a ticket type that suits you, from great-value flex tickets to fast-track reserve-line tickets including pedestal access. All options include access to Ellis Island too. Buy tickets here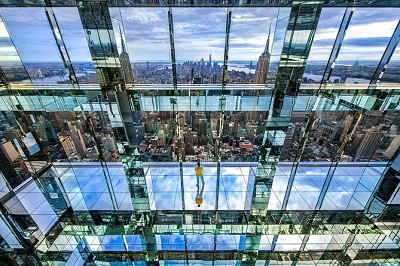 SUMMIT One Vanderbilt mixes art and technology and takes the concept "Observation Deck" to completely new heights. Experience and explore three levels of multi-sensory immersive experiences on top of the tallest commercial skyscraper in Manhattan. Enjoy spectacular 360 views of New York. Buy tickets here
NEW YORK CITY TRAVEL GUIDE VIDEO
Our Special tip: Edge Observation Deck
Skip the ticket line for the highest outdoor sky deck in the Western Hemisphere with 360° views of New York City. NYC's newest observation platform is suspended in mid-air and features a thrilling glass floor experience and angled glass walls. Edge is a marvel of architecture, engineering, and technology, suspended in mid-air over 1100 feet above the ground, giving you the feeling of floating in the sky. With Edge's unique vantage point on the western side of Midtown Manhattan, it allows you to take in the entire Manhattan skyline from 1 place: from the tip of Central Park down to the Statue of Liberty and beyond. Buy tickets to the Edge here
RECOMMENDED TOURS AND ACTIVITIES
SPORT GAMES IN NEW YORK CITY
BROADWAY TICKETS IN NEW YORK CITY
The City that never sleeps - The Big Apple
With a globally recognizable skyline and 8.4 million people who call it home, New York City is bursting with diversity and excitement – from the iconic attractions you've seen on TV and in the movies to hidden gems waiting to be uncovered.
It's a cliché to say that New York is the "city that never sleeps," but it's true. No matter what you're looking for – karaoke, live music, dancing – you can find it at all hours. See the New York Yankees' historic home ballpark, head to Madison Square Garden to catch an ice hockey match, basketball game or concert, the city offers more than any city in the US.
New York City Attractions
You've seen them a million times in the movies, but there's nothing like taking in these quintessential New York City landmarks in person. First stop, a tour of the Statue of Liberty and Ellis Island, capped with a free ride on the Staten Island Ferry for stellar views of both.
Immerse yourself in the bustle and bright lights of Times Square followed by the incomparable spectacle of a Broadway show – both experiences that you can't find anywhere else but NYC. Explore Rockefeller Center, and take a trip to the top of the Empire State Building. Experience Grand Central Terminal, a unique architectural gem and the city's major transportation hub.
Is New York family friendly?
YES! There's plenty for families too: Visit Brooklyn's nostalgic beach neighborhood Coney Island to stroll the boardwalk and enjoy amusement park rides. At Bronx Zoo, the USA's largest metropolitan zoo, you'll see everything from American bison to baboons. If shopping is more your style, the five boroughs are brimming with department stores, boutiques, showrooms and vintage havens.
Museums in New York
Culture buffs love the world-renowned Metropolitan Museum of Art, the Museum of Modern Art's modern masterpieces and the Whitney Museum of American Art's many contemporary works. Stop at the enormous American Museum of Natural History to marvel at the rich collections on display.
Don't miss the numerous institutions outside Manhattan. The Brooklyn Museum, Queens Museum of Art, the Bronx Museum of the Arts and the Staten Island Museum are all inspiring cultural destinations.
Enjoy New York!