Get travel tips and book flight, hotel, car rental, attractions, tours, etc.
WHAT TO SEE AND WHAT TO DO IN MEMPHIS
Beale Street, Sun Studio, Graceland, Civil Rights Museum, Memphis Zoo, Stax Museum of American Soul Music, Blues, Rock'n Roll are only a few among many things to see and experience in Memphis. We have selected the best tours and activities for you in this Memphis Travel Guide and you will find our recommendations. We have researched and picked out the best way for you to plan and book, and verified the booking providers – easy, safe and on the GO!
MEMPHIS CALENDAR - WHAT'S UP NEXT: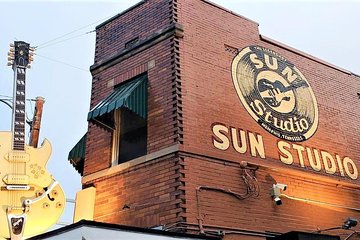 Sun Studio is known worldwide as "The Birthplace of Rock'n'roll". It is the discovery place for musical legends and genres from the 50s. From B.B. King and Elvis Presley to Johnny Cash and Jerry Lee Lewis; from Blues and Gospel to Country and Rock'n'roll. Stand in the same place where Elvis recorded his music. The guide tells you stories about B.B. King, Ike Turner, Elvis, Johnny Cash, Jerry Lee Lewis and Roy Orbison, all of whom were drawn to the new Sun Sound.
Hear the voices of musicians and recordings and feel the energy of the music created here. Buy tickets for Sun Studio directly on their website.
Discover Graceland, which is dedicated to the life and career of an American legend, Elvis Presley, the King of Rock 'n' Roll. See his mansion, the gold plates, the jeweled jumpsuits, the classic cars and interactive exhibits that let you experience Elvis like never before. After your tour, you have the option of staying overnight at the AAA Four-Diamond resort hotel, The Guest House at Graceland. Graceland has different ticket options to meet the needs of our visitors. If you need a specific tour time for your visit, advanced ticket purchase is encouraged. Tickets for Graceland can be purchased at this link to their website.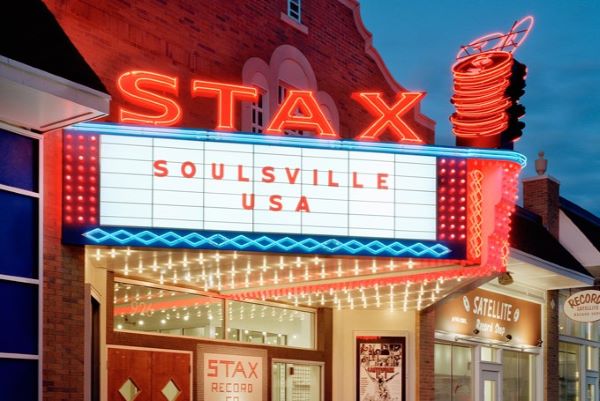 The Stax Museum of American Soul Music is the world's only museum dedicated to preserving and promoting the legacy of Stax Records and American soul music.
Located on the original site of the Stax Records studio in Memphis, Tennessee, the Stax Museum pays special tribute to the artists who recorded there, as well as other American soul legends. See interactive exhibits, films, stage costumes, musical instruments, vintage recordings, equipment used at Stax, records, photographs, permanent and changing galleries. Buy tickets directly on their website via this link.
MEMPHIS TRAVEL GUIDE VIDEO INSPIRATION
Our special tip: The taste of Memphis
Go on a food crawl and experience the authentic food culture of Memphis. You get seven specially created tastings at different restaurants, including both family-owned eateries and award-winning restaurants. Classic dishes, hot tamales and homemade desserts with a focus on sustainable, local ingredients. You'll learn about the culture and history of the dynamic Tennessee metropolis along the way with a private guide. Skip the tourist traps and discover local watering holes for the tastiest treats. Book tickets for the tour here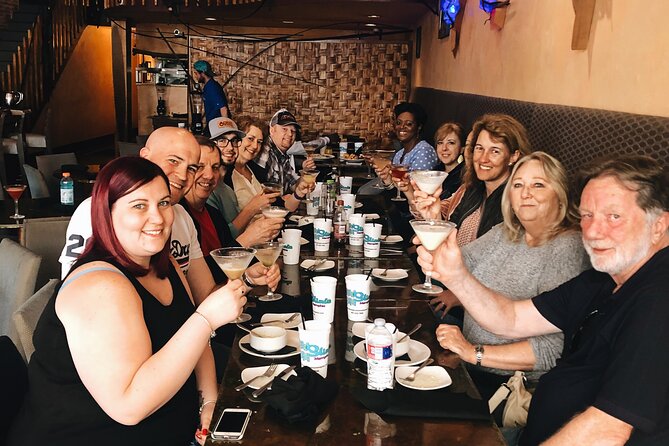 RECOMMENDED TOURS AND ACTIVITIES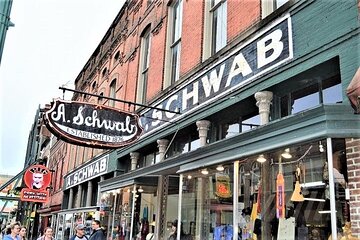 Beale Street Tour
Memphis facts
Where is Memphis located?
Memphis is located in the south-western corner of the state of Tennessee, along the Mississippi River towards the state of Arkansas.
What's the population in Memphis?
640,000 inhabitants in the city itself and approx. 1.3 million residents in the metro area of Memphis
What is Memphis know for?
Memphis is known for Beale Street, Graceland, Sun Studios, The Cotton Museum, National Civil Rights Museum, Mason Temple, Memphis Rock'n Soul Museum, Stax of American Soul Music and a lot of delicious barbeque food. Memphis is also known for the annual World Championship Barbeque Cooking Contest where more than 100,000 participate.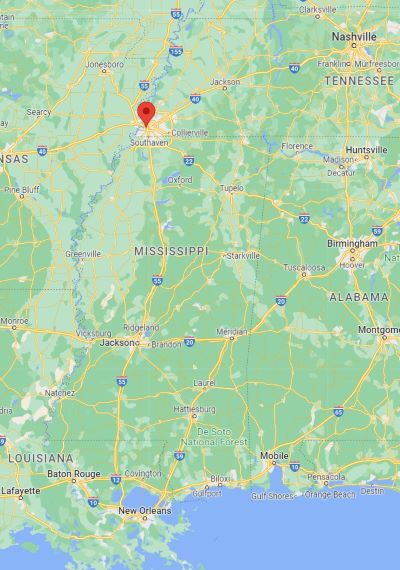 Memphis is a city that oozes music – the city is called "Home of Blues, Soul and Rock 'n' Roll"
Music and civil rights
Memphis is where blues music grew up, where rock 'n' roll was born, soul music exploded and where important strides were made in the struggle for civil rights. This living history hits you right away on a stroll through Graceland, Elvis Presley's home. Or on a visit to the National Civil Rights Museum, located on the site where Martin Luther King Jr. lost their lives.
Southern charm
Memphis is located in the southwest corner of Tennessee, on the Mississippi River and a few miles from the Mississippi state line.
Like most places in the Mississippi Delta, it is full of authentic Southern charm and hospitality. When you visit any Memphis attraction (there are more than 60!), you'll be greeted like family.
Attractions in Memphis
The attractions and landmarks that give Memphis character and identity dazzle with historic buildings, riverfront promenades and diverse neighborhoods where visitors can mingle with locals and experience world-class nightlife (especially live music), as well as a host of new hotels.
Explore the Bass Pro Shops at Pyramid to see its unique cypress swamp and alligator habitat.
Take the nation's largest freestanding elevator to the top for an unforgettable view of Memphis. From Bass Pro's glass observation deck, enjoy views of the mighty Mississippi River and Big River Crossing
Canoe, kayak, or enjoy a river boat trip to explore the many interesting places along the river.
Beale Street, where big names like W.C. Handy and B.B. King performed and helped perpetuate the style of music known as Memphis Blues. In 1977, the US Congress officially recognized Beale Street as the "Home of the Blues" Don't miss Rum Boogie or B.B. King's Blues Club.
Memphis Rock n' Soul Museum (curated by The Smithsonian Institution)
Sun Studio, where Elvis, Jerry Lee Lewis, Carl Perkins and Johnny Cash started their music careers.
The Stax Museum of American Soul Music, located on the site of the original Stax recording studio where Booker T and the MGs and Otis Redding recorded their music.
Enjoy Memphis!