SALT LAKE CITY TRAVEL GUIDE
Get travel tips and book flight, hotel, car rental, attractions, tours, etc.
WHAT TO SEE AND WHAT TO DO IN SALT LAKE CITY
Salt Lake Temple, City Creek Center, Natural History Museum of Utah, Red Butte Garden, Hogle Zoo, Liberty Park are only a few of things to see and experience in Salt Lake City. Use our Salt Lake City  Travel Guide to get travel tips and book flight, hotel, car rental, attractions, tours, sports tickets, concerts, etc. We have researched, selected and verified the best partners for your bookings – easy and safe on the GO.
TOP EXPERIENCES IN SALT LAKE CITY
SALT LAKE CITY CALENDAR - WHATS UP NEXT:
SALT LAKE CITY TRAVEL GUIDE VIDEO INSPIRATION
SALT LAKE CITY SPORT TICKETS
Facts about Salt Lake City
Get these answers below:
Introduction
Location and Population
Major airports
Weather
Attractions
Free attractions
Getting around
Sport venues and local teams
Outdoor recreation
Local cuisine
Known and recommended restaurants
Nightlife and recommended places
Places to stay

Major events and festivals

Nearby experiences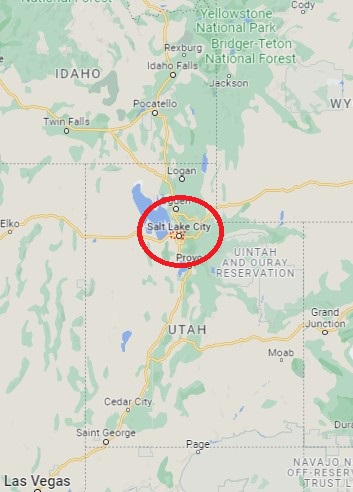 Explore the Heart of the American West in Salt Lake City!
Welcome to Salt Lake City, where the past and present coexist harmoniously in a vibrant blend of culture, nature, and adventure. Nestled against the breathtaking backdrop of the Wasatch Mountains and the tranquil shores of the Great Salt Lake, Salt Lake City is a captivating destination that promises an unforgettable experience for every traveler.
A Natural Wonderland Awaits: Nature enthusiasts will find themselves in paradise here. Discover world-class skiing in the winter at nearby resorts like Park City and experience exhilarating hiking, mountain biking, and rock climbing during the warmer months. Explore the stunning landscapes of nearby national parks like Zion and Bryce Canyon.
Cultural Riches Abound: Immerse yourself in our rich history at the renowned Temple Square, home to the stunning Salt Lake Temple and other historic buildings. Don't miss the opportunity to explore our diverse cultural scene, from the Utah Museum of Fine Arts to the thriving local music and arts communities.
The Foodie's Delight: Salt Lake City's culinary scene has exploded in recent years. Savor farm-to-table cuisine in cozy downtown bistros, sample international flavors at ethnic restaurants, and experience the buzz of our vibrant food truck scene. You'll find something to please every palate.
Family-Friendly Fun: Bring the whole family! Visit the fascinating Hogle Zoo, embark on an interactive journey at the Clark Planetarium, or spend a day at Lagoon Amusement Park. There's endless fun for kids of all ages.
The Great Salt Lake: Experience the surreal beauty of the Great Salt Lake. Float effortlessly in its salt-laden waters, take a scenic drive along the Antelope Island causeway, and witness the majestic sight of wild bison roaming freely.
Gateway to Adventure: Salt Lake City is your gateway to some of the best outdoor adventures in the United States. Whether you're into hiking, skiing, or simply soaking up the stunning landscapes, you'll find your thrill here.
Warm Hospitality: Salt Lake City welcomes visitors with open arms and warm smiles. Our friendly residents are always ready to offer recommendations and ensure your stay is filled with memorable moments.
From the serene beauty of our natural landscapes to the vibrant tapestry of cultures that call Salt Lake City home, this destination has something for everyone. So, what are you waiting for? Start planning your unforgettable journey to Salt Lake City today, and let your adventure begin in the heart of the American West
Location and Population:
Salt Lake City is located in northern Utah, nestled between the Great Salt Lake and the Wasatch Mountains. As of my last update in September 2021, the city had a population of around 200,000, while the Salt Lake City metropolitan area boasted a population of over 1.2 million.
Major Airports:
Salt Lake City International Airport (SLC) is the primary airport serving the city. It's a major hub for domestic and international flights, making it convenient for travelers.
Weather:
Salt Lake City experiences four distinct seasons. Summers are warm with temperatures averaging in the 80s and 90s°F (around 26-35°C). Winters are cold with temperatures often below freezing, and the city receives a good amount of snowfall, making it a popular destination for winter sports enthusiasts.
Top 5 Attractions:
Temple Square: Home to the iconic Salt Lake Temple and other historic buildings.
Utah State Capitol: Offers stunning architecture and panoramic views of the city.
Hogle Zoo: A family-friendly attraction with a wide range of animals.
Antelope Island State Park: A scenic park in the Great Salt Lake known for its wildlife and natural beauty.
Red Butte Garden and Arboretum: A tranquil spot for nature lovers, featuring beautiful gardens and outdoor concerts.
Top 5 Free Attractions:
City and County Building: Admire the stunning architecture and seasonal decorations.
Big Cottonwood Canyon: Ideal for hiking and picnicking in a picturesque setting.
Clark Planetarium: Offers free exhibits about space and science.
Liberty Park: A large urban park with walking trails, a pond, and playgrounds.
Utah Olympic Park: While some activities are paid, you can explore parts of this historic Olympic venue for free.
Getting Around as a Tourist:
Salt Lake City offers a well-developed public transportation system, including buses and light rail (TRAX). Rental cars and rideshare services are also readily available.
Sport Venues and Local Teams:
Major sports venues include Vivint Smart Home Arena (home to the NBA's Utah Jazz) and Rio Tinto Stadium (home to Major League Soccer's Real Salt Lake).
Outdoor Recreation:
With its proximity to the Wasatch Mountains, Salt Lake City is a hub for outdoor activities like skiing, snowboarding, hiking, mountain biking, and rock climbing.
Local Cuisine:
Try local specialties like "fry sauce," a condiment, and enjoy a diverse food scene, including Mexican, Italian, and farm-to-table restaurants.
Known and Recommended Restaurants:
Red Iguana: Famous for its Mexican cuisine and mole sauces.
The Copper Onion: Offers modern American cuisine with a focus on local ingredients.
Squatters Pub Brewery: A local favorite for craft beer and pub fare.
Takashi: Known for its excellent sushi and Japanese cuisine.
Cafe Niche: A popular brunch spot with a farm-to-table ethos.
Nightlife and Recommended Places:
Salt Lake City has a thriving nightlife scene, with bars, clubs, and live music venues along Main Street and downtown.
Neighborhoods to Stay as a Tourist:
Downtown Salt Lake City, particularly around Temple Square and Main Street, is a popular choice for tourists. The Sugar House and 9th & 9th neighborhoods also offer a unique blend of dining and shopping.
Major Events and Festivals:
Sundance Film Festival (held in nearby Park City)
Utah Arts Festival
Utah State Fair
Salt Lake City Marathon
Nearby Experiences:
Explore nearby attractions like Park City (for skiing and Sundance Film Festival), the Bonneville Salt Flats, and the stunning national parks of Utah, including Zion, Bryce Canyon, and Arches.