What to see and what to do in Hawaii?
Honolulu, Maui, Kauai, Oahu, Pearl Harbor, Waikiki Beach, Diamond Head Maps, Waimea Canyon and the Napali Coast are only a few of many amazing places in Hawaii. Use our Hawaii Travel Guide for information, idea and travel tips. Read our travel descriptions and see images and videos for inspiration. We have selected the best tours and activities for you, and we give our recommendations. We have researched, testet and and verified our partners, so you can enjoy easy and safe booking – on the GO!
Hawaii Calender - what's up next:
Capital: Honolulu – 377,000 inhabitants
What is the Population of Hawaii? 1.45 million
How big is Hawaii's area: 28,311 km2
Hawaii's highest point: 4,205 meters
2 national parks, Volcanoes and Haleakala
Where is Hawaii located? In the Pacific Ocean, 3,700 km southwest of the west coast of the United States
See map: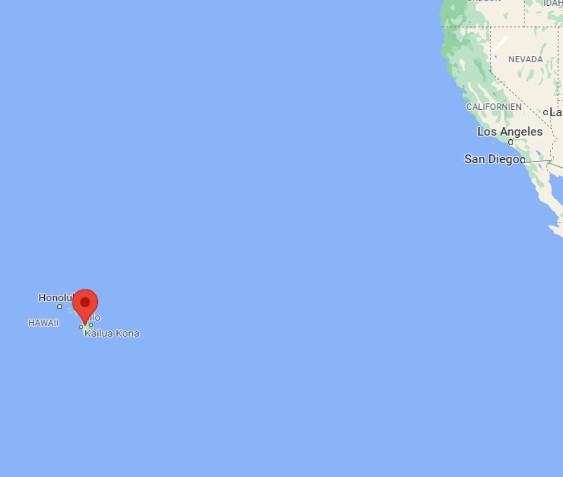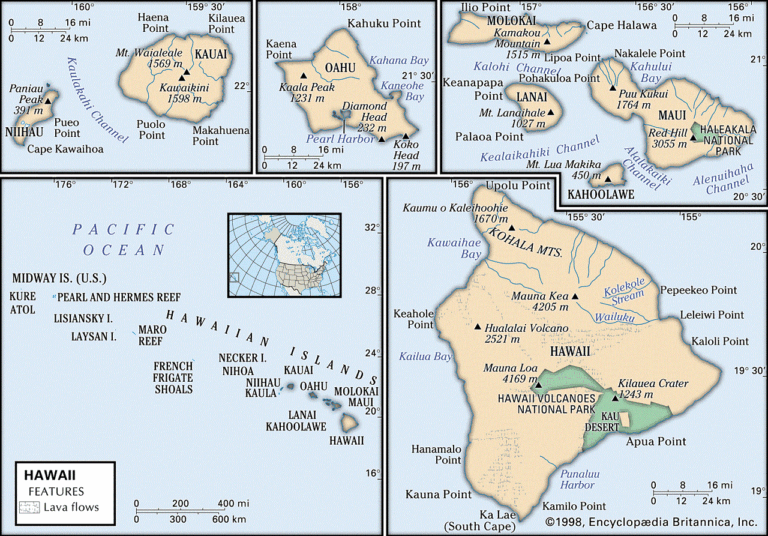 Hawaii – paradise on earth
Of the 50 U.S. states, Hawaii is the 8th smallest in land area and the 11th least populous, with 1.4 million inhabitants. Two-thirds of the population lives in O'ahu, also home to the state capital and largest city, Honolulu.
Hawaii contains the entire Hawaiian archipelago, which consists of 137 volcanic islands. The state's ocean coastline is the 4th longest in the United States, at about 1,210 km. The eight main islands, from northwest to southeast, are Niʻihau, Kauaʻi, Oʻahu, Molokaʻi, Lānaʻi, Mauiʻolawe. Hawaiʻi, after which the state is named, is often called "Big Island" or "Hawaii Island" to avoid confusion with the state or archipelago. The uninhabited northwestern Hawaiian Islands make up most of the Papahānaumokuākea Marine National Monument, the country's largest protected area.
In 1778, the British explorer James Cook was the first known non-Polynesian to arrive on the archipelago. Early British influence is reflected in the state flag, which carries a Union Jack. An influx of European and American explorers, traders and whalers arrived shortly after. They introduced diseases that reduced the once isolated community.
Hawaii became a united, internationally recognized kingdom in 1810. It remained independent until Western businessmen overthrew the monarchy in 1893, leading to the annexation of the United States in 1898.
As a strategically valuable American territory, Hawaii was attacked by Japan on December 7, 1941, bringing it global and historical significance. This contributed to America's decision to enter into World War II.
Hawaii is the latest state to join the union in 1959. In 1993, the U.S. government formally apologized for its role in overthrowing the Hawaii government.
The Hawaiian Islands offer plenty to do and see for a lifetime. Hawaii has spectacular beaches, breathtaking nature and endless outdoor experiences; surfing, diving, hiking, parachuting, helicopter rides, paddle sports, whale watching, etc. You can also swim with devil rays at night, float down in tunnels on old sugar plantations and hike in a moon-like landscape at the Garden of the Gods. Choose your adventure!
Enjoy Hawaii!