What To See and What To Do in Yosemite
Glacier Point El Capitan, Half Dome, Mariposa Grove are only a few of things to see and experience in Yosemite. Use our Travel Guide for information, ideas and travel tips. Read our travel descriptions and see images and videos for inspiration. We have selected the best tours and activities for you, and we give our recommendations. We have researched, testet and and verified our partners, so you can enjoy easy and safe booking – on the GO!
HIGHLIGHTED RECOMMENDATIONS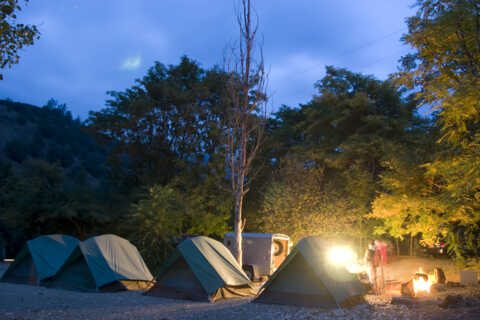 Get back to nature on a 3-day camping adventure in the Yosemite Valley. Spend 2 nights camping in the great outdoors, with hiking and swimming in Yosemite National Park. All camping gear is provided; just bring a sense of adventure. Free cancellation. Book this tour
Experience Yosemite National Park on a sunset hike with a small group. Enjoy a glass of champagne and lights snacks with views of the famous Half Dome. Admire breathtaking views from over 7,000 feet (2,230 meters) in elevation. Book this tour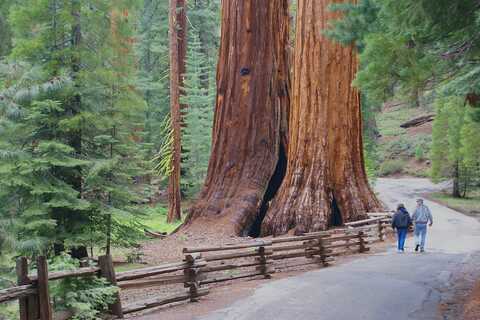 Experience the incredible scenery of Yosemite National Park and a Giant Sequoia Walk all in 1-day on this tour. You'll have hours to explore, marveling at the Half Dome, Yosemite Falls and amazing Giant Sequoia trees before returning to San Francisco. Book this tour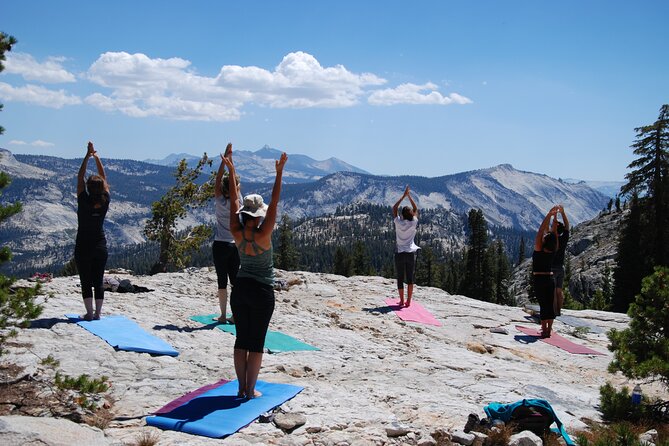 This unforgettable yoga hike is perfect for all skill and experience levels, also beginners. Find your inner peace while experiencing the breathtaking beauty of Yosemite. On this peaceful journey you will learn about the history of Vinyasa Flow. Settling onto your mat for an enriching session with a master yoga instructor, you'll be especially inspired in the incredible surroundings. Read more and book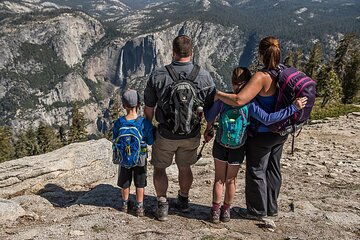 Experience the scenery of Yosemite on a guided, half-day hike designed especially for families. Choose from a beginning or moderate hike to suit your family's experience level. Embark on a series of trails that wind through the famous natural attractions. Enjoy spectacular views of one of America's favorite national parks, and stop for a scenic picnic near a stream, lake or meadow. Read more and book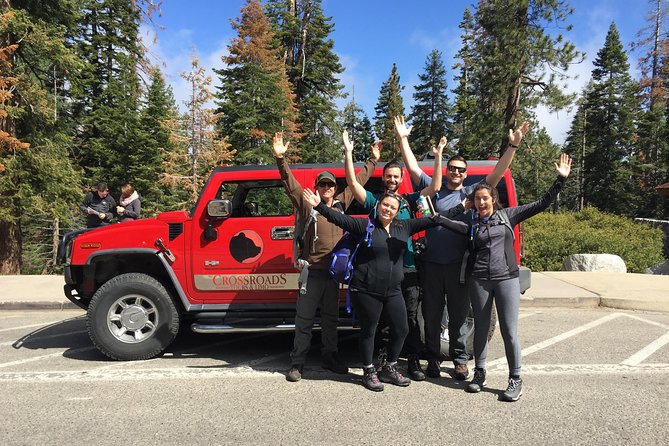 Explore Yosemite National Park on a private tour in a 4X4 Hummer, with pick up from hotel. Create your own tour with options to get out and hike, or stay in the Hummer for a scenic ride, and stop for a picnic lunch. This tour is ideal for visitors looking for an exclusive experience away from crowds. Read more and book this awesome Hummer Tour
Our Special tip: Day hike from Glacier Point
Explore Yosemite National Park on this day hike from Glacier Point, incl Panorama Trail. Led by an expert guide, hear about the park's natural features as you journey past three famous waterfalls: Vernal Fall, Illilouette Fall, and Nevada Fall. Take in stunning views of Half Dome after a shuttle ride to Glacier Point and, from there, begin a moderately strenuous 8.5-mile trek on foot. Travel down to the valley floor and soak up the scenery of the Panorama and Mist Trails. This small-group tour runs from May to October.
Read more and book the tour here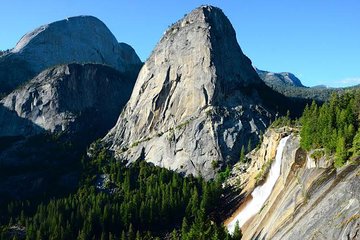 Where is Yosemite located?
Yosemite is located in eastern central California. West of the park are the major cities of San Francisco and Sacramento. Southeast of the park you will find the state of Nevada and Las Vegas. South of the park is Los Angeles – See map:
How to get to Yosemite
You can drive to Yosemite. From San Francisco it takes around 3 hours. The closest airport is the Fresno-Yosemite International Airport (FAT), is about 1 ½ hour drive south of the park. San Francisco International Airport (SFO), Oakland International Airport (OAK) and San Jose International Airport (SJC) are also within driving distance of park.
The jewel in the crown of California's national parks, Yosemite National Park has been stunning visitors since the first two travelers laid eyes on it in 1855. Now, every year over 4 million people stand in awe of its unique natural treasures, which have been documented by everyone. Carved into the center of the Sierra Nevada Mountains by ancient geological forces, Yosemite's splendor and biodiversity are so grand that it was even designated a UNESCO World Heritage site in 1984.
Established in 1864, Yosemite National Park in California wows with more than 3,000 square kilometers of thundering waterfalls, deep valleys, towering giant sequoias and incredible granite peaks.
The park is full of iconic landmarks. Marvel at the daring slopes of Half Dome, Yosemite's nearly 2,700-meter trademark peak, and El Capitan, the largest single granite rock on Earth. Both sites lure rock climbers in droves (you'll need to submit your name to a lottery if you're hoping to climb Half Dome). If rock climbing isn't on your to-do list, venture deeper into the park and visit the magnificent Yosemite Falls, the highest on the continent at nearly 740 meters. Or enjoy a relaxing stroll through Mariposa Grove, shaded by sequoia trees so tall that you can't see the tops.
Enjoy Yosemite!