Get travel tips and book flight, hotel, car rental, attractions, tours, etc.
What To See and What To Do in MIami
The beaches, Ocean Drive, Art Deco, Little Havana are only a few of things to see and try in Miami. Use our Travel Guide for information, idea and travel tips. Read our travel descriptions and see images and videos for inspiration. We have selected the best tours and activities for you, and we give our recommendations. We have researched, testet and and verified our partners, so you can enjoy easy and safe booking – on the GO!
Perfect weather, nice beaches and top-rated attractions, to lavish hotels, exclusive dining and a thriving arts and culture scene, Miami has everything you need for your dream vacation. Look forward to enjoying a mix of international touch, natural tropical beauty and authentic cultural diversity.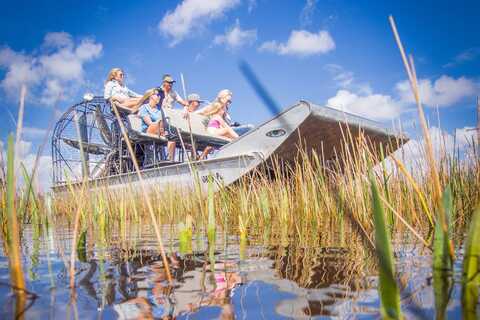 Experience South Florida's premier Everglades and alligator adventure. Take an educational and exciting airboat tour of the National Park. See a wildlife show with the opportunity to hold a baby gator. Book tickets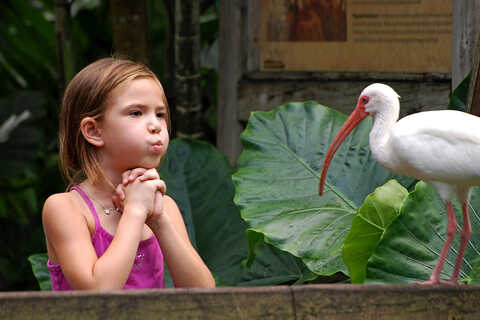 Visit Flamingo Gardens, a 60-acre, not-for-profit botanical garden with a collection of over 3,000 species that doubles up as an Everglades wildlife sanctuary for injured and endangered animals that need rehab. Book tickets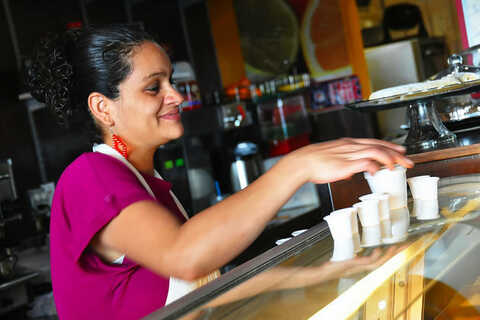 Explore the food culture of Miami's Little Havana and sample superb cuisine from the best Cuban restaurants in town. Meet local artists to discover their unique works of art, and hear the rhythm of Caribbean music. Book tickets
Attractions in Miami 
Miami is most famous for its amazing weather and beaches, but the city also offers many unexpected gems. The best place to start is the diverse array of neighborhoods, where visitors are encouraged to explore the cultural roots that make Miami an incredible melting pot. Discover the heritage of the Caribbean in Little Haiti, or the city's Bahamian foundations in West Coconut Grove. Get immersed in the African-American experience of Historic Overtown or the thriving Miccosukee Native American community in South Dade.
Art Deco – Miami Beach
It's not just the colorful lifestyles and fashions that bring South Beach to life. Admire the colorful architecture lining iconic streets like Ocean Drive. Springing to life in the 1920s and 1930s, and often called the American Riviera. Miami Beach Art Deco was inspired by European trends in Paris and the Mediterranean, and introduced the city to new possibilities of vibrant colors and unique design. Thanks to preservation efforts, visitors can still enjoy these eye-catching beauties. Join a walking tour at the Art Deco Welcome Center to explore the area with an expert.
RECOMMENDED TOURS AND ACTIVITIES
Our special tip: Key West Full-Day Tour
Discover the south point of Florida on this full-day tour from Miami. Travel across the Overseas Highway 1 past Key Largo and on to Key West. You reach Key West before noon. Here you have at least 5 hours of free time to explore the city on your own. You can explore the city where Hemingway once lived, take a dolphin watching boat trip and go snorkeling. The coral reef is fantastic, and you can explore Key Wests underwater heaven just by snorkling off the coast, or catch a boat ride. Book our recommended tour here
International Miami
Little Havana is the center of Miami's vibrant Cuban community. Here you will find food trucks, the best Cuban sandwiches and salsa clubs in the evenings like Ball & Chain, a favorite in Little Havana. Calle Ocho on Southwest Eighth Street is the place where Carnival Miami takes place every year. Stop at the family-owned Cuban cigar factory El Titan de Bronze and watch skilled craftsmen roll authentic Cuban cigars. Miami is also home to vibrant Little Haiti, which has an authentic taste of Haiti along with new, hip businesses.
Museums in Miami
Miami has long been home to fantastic and fascinating museums, such as The Bass Museum of Art and The Wolfsonsian in Miami Beach, but the city has added something spectacular to its cultural scene. Downtown Miami is now the proud home of Miami's Museum Park, a sprawling plaza of green with perfect bayside views. Within this gorgeous park are two of the city's most exciting new museums – Perez Art Museum Miami and the Frost Museum of Science. Perez, or PAMM for short, features nearly 18,600 square meters of artistic wonders, including experiential art. Frost Museum spans six floors of interactive exhibit areas, including Frost Planetarium and the 500,000-gallon Gulf Stream Aquarium. You can even reach out and touch some of the creatures of the sea.
Enjoy Miami!