Get travel tips and book flight, hotel, car rental, attractions, tours, etc.
WHAT TO SEE AND WHAT TO DO IN NASHVILLE
Grand Ole Opry, Country Music Hall of Fame, Johnny Cash museum, RCA Studio B, Nashville Zoo are only a few of things to see and experience in Nashville. We have selected the best tours and activities for you in this Nashville Travel Guide and you will find our recommendations. We have researched and picked out the best way for you to plan and book, and verified the booking providers – easy, safe and on the GO!
NASHVILLE CALENDAR - WHAT'S UP NEXT: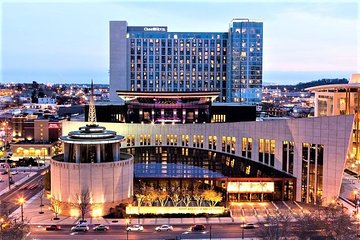 Country Music Hall of Fame
Take a trip through country music's past and present at the Country Music Hall of Fame and Museum. Located in downtown Nashville in a beautiful and modern building with galleries, archives, restaurants, artifacts and multi-media elements. Buy tickets here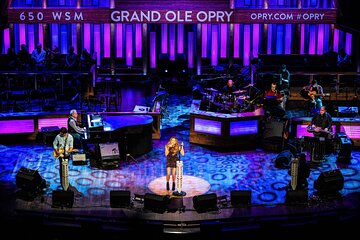 Nashville's leading country music scene – the world famous Grand Ole Opry. Experience superstars, legends and new stars in one evening. The Grand Ole Opry presents multiple artists at each show at America's most famous country music venue. Buy tickets for the Grand Ole Opry here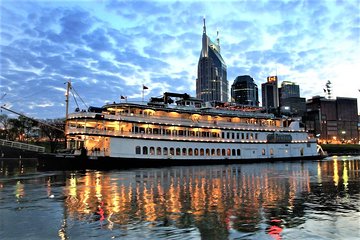 Cruise on one of America's largest paddle boats on the Cumberland River. Have a lunch or dinner in true southern style while enjoying the cruise that features the Nashville skyline, entertainment and nature on the riverfront. Buy tickets here for the General Jackson Showboat
NASHVILLE TRAVEL GUIDE VIDEO INSPIRATION
Our special tip: Belle Meade
Belle Meade is one of the largest and richest private estates in Nashville. A very popular and must-see attraction if you are in Nashville. You get a guided tour which gives access to the historic buildings and surroundings, impressive gardens, as well as the horse farm and winery. Get a wine and bourbon tasting and enjoy the on-site restaurant – The Belle Meade Meat & Three. Buy tickets for Belle Meade here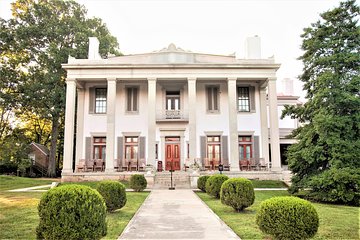 RECOMMENDED TOURS AND ACTIVITIES
Nashville facts
Where is Nashville located?
Nashville is the capitol of Tennessee and is located on the Cumberland river
What's the population in Nashville?
The population is currently 700.000 and 1,2 mill. in the metro area of Nashville
What is Nashville know for?
Nashville is known for Country Music, Concert Venues, Recording Studios, Grand Ole Opry, Tennessee State Capitol, Country Music Hall of Fame, Ryman Auditorium, Johnny Cash Museum, Belle Meade, Former Seventh President Andrew Jackson, Nashville Parthenon, RAC Studio B, General Jackson Showboat.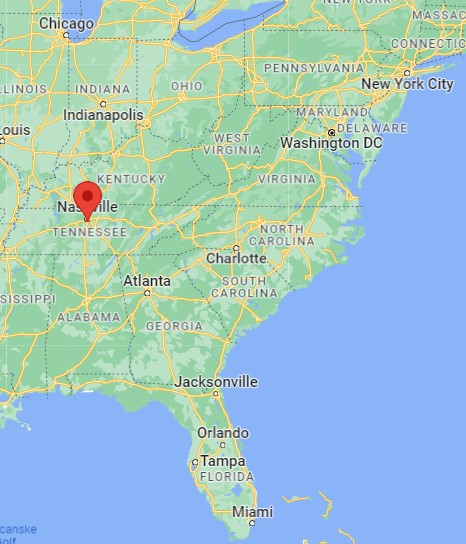 Nashville is called "Music City"
More than ever, Nashville is on the radar of many travelers. The city has been named "Best Places to Travel" and one of the "Top Places to Go" by the New York Times. You will find a huge and versatile music scene, award-winning restaurants, historic sites, world-class art and a wealth of attractions, shopping opportunities, sports and much more in Nashville.
Music, of course, remains Nashville's calling card and is the very heart of the city. Long recognized as the country music capital of the world, Music City also includes pop, rock, gospel, Americana, jazz, classical, blues and soul. With more than 120 live music venues across the city, you'll find something for everyone. Some highlights are: The ultimate country music venue Grand Ole Opry. The world-renowned Country Music Hall of Fame. Johnny Cash Museum which has the most extensive collection of Johnny Cash items in the world. The Musicians Hall of Fame musicians – from stars to studio players – representing all genres of music and exhibiting the instruments used to record some of music's greatest hits.
Nashville isn't just music
The Frist Center for Visual Arts is housed in an exquisite converted Art Deco post office and hosts exhibitions that change apx every other month. The Cheekwood Botanical Garden and Museum of Art contains an extensive art gallery, and there are many pup-up art, studios and art galleries around town.
Talent and creativity in Nashville's culinary scene also put the city on the map. From Southern dishes to high-end cuisine and everything in between, you can find it in Nashville. To really get a feel for Nashville's local side, check out some of Nashville's unique neighborhoods like 12South, Hillsboro Village, East Nashville, and the Gulch. Here you will find a good mix of shopping, restaurants, nightlife and music.
With its charming mix of musical, historical and cultural highlights, Nashville is truly a city for all travelers and all seasons.
Enjoy your trip to Nashville!