SAN FRANCISCO TRAVEL GUIDE
Get travel tips and book flight, hotel, car rental, attractions, tours, etc.
The Golden Gate Bridge, Alcatraz, Fisherman's Wharf, Pier 39, Lombard Street, and Cable Cars are only a few of the things to see and try in San Francisco. Use our Travel Guide for information, idea and travel tips. Read our travel descriptions and see images and videos for inspiration. We have selected the best tours and activities for you, and we give our recommendations. We have researched, testet and and verified our partners, so you can enjoy easy and safe booking – on the GO! See also Free Things To Do
HIGHLIGHTED RECOMMENDATIONS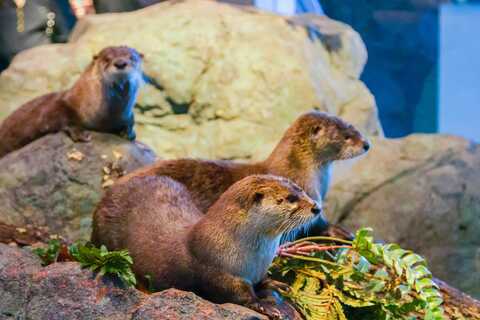 Explore the magic and beauty of San Francisco's Aquarium of the Bay. Get access to the three main exhibit halls, showcasing the rich marine life that live beneath the surface of the Bay and its surroundings. Buy you ticket here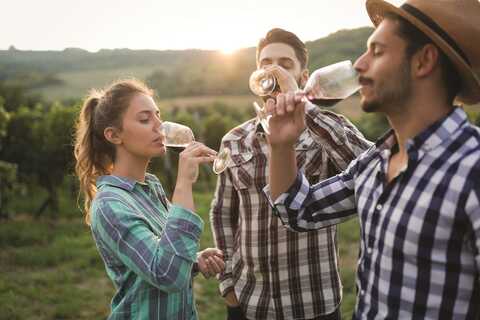 Napa and Sonoma are world famous for their fine wine and beautiful scenery. Learn about wine from expert guides as you travel north to California's Premiere wine country. People over 21 years – duration 8 hours. Make your reservation here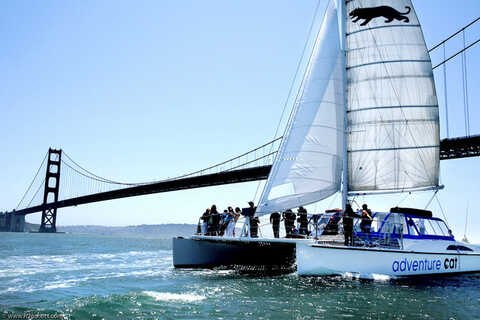 Take in views of San Francisco's iconic skyline, Alcatraz Island, and the Golden Gate Bridge like never before on this 1,.5 hour catamaran adventure. Feel the wind in your hair and enjoy the ocean air as you look for sea lions in the bay. Make your reservation here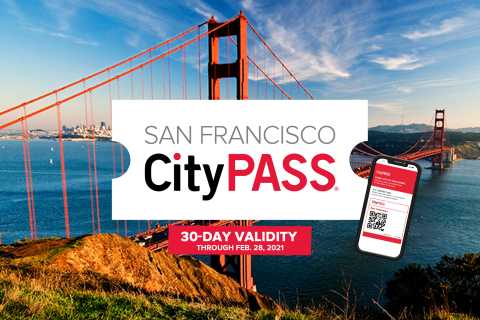 Save time and money with the San Francisco CityPASS, which gives you admission to all the main attractions. You can choose to visit science and art museums like the Exploratorium, the Walt Disney Family Museum, or many others. Full refund op to 24 hours before. Buy your City PASS here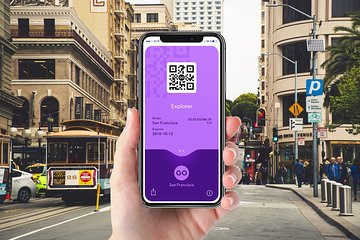 Select four activities among a list of 20 sightseeing cruises, tours, museum admissions, and transportation in and around the city. Take advantage of discount offers at retailers and restaurants. No voucher redemption is required. All passes are valid for two year from purchase date. Buy your GO Explorer PASS here
Travel Guide San Francisco
Where is San Francisco located?
SF is located on the west cost of the USA in the Northers part of the state of California. The city itself sits on a peninsula between the Pacific Ocean and San Francisco Bay. See map.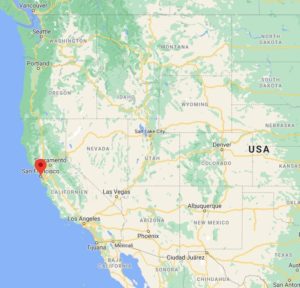 How is the weather in San Francisco?
The weather in SF can be very tricky. Remember always to bring an extra layers. because fog can roll in at any time, and especially areas near the water can get cold. Temperatures can drop up to 10-20 degrees quickly. Normally it is mild weather, not too cold in the winter, nor too warm in the summertime. Seldom more than 20-22 C. / 70 F. See yearly tabel for info.
San Francisco facts
SF, city and a port, is the biggest city in Northern California, 4th most populous in California, and 16th in the US, with an population of apx 900.000. It is the 2nd most densely populated city in the US. The SF bay area covers a total population of apx 5. mill. people.  It is a cultural and financial centre of the western United States and one of the country's most cosmopolitan cities. San Francisco has the highest salaries, disp. income, home prices and rental prices in the world!
Unique city
San Francisco is one of the most beautiful cities in the world. It's a city of contrasts – old and new, cutting-edge and laid-back, urban and pastoral. This is a city in constant evolution. Add iconic sights like the Golden Gate Bridge, Fisherman's Wharf, Alcatraz Island and intriguing neighborhoods, San Francisco becomes captivating, creative and truly unique. It's a place of landmarks and photo opportunities, not the least of which is the Golden Gate Bridge. Crossing the famous suspension bridge that spans San Francisco Bay via bicycle, by car or on foot is a must.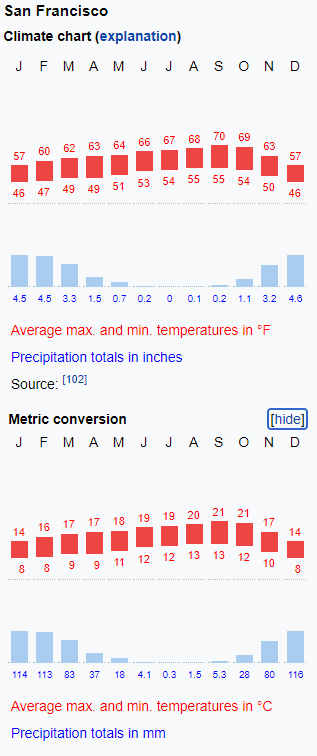 City of diversity
From Union Square to North Beach to Chinatown, you'll find exciting neighborhoods at every turn. The writers of the Beat Generation, the hippies of the Summer of Love in the late 1960s and the gay and lesbian population contributed in making the city what it is today.
Sights and attractions
There are countless sights that add to San Francisco's allure, especially for first-time visitors. Alcatraz Island, the site of a former federal penitentiary in the middle of the bay. Marvel at the winding, hillside Lombard Street lined with flower gardens. Fisherman's Wharf, with its restaurants and attractions. Have a picnic in Alma Square facing the colorful Victorian houses known as the "Painted Ladies.". One of the best way to see it all, is by climbing aboard one of the cable cars serving California Street, Chinatown, Nob and Russian hills, and Ghirardelli Square near Fisherman's Wharf. Read more about attractions and Things To Do, or Free Things To Do in SF.
Enjoy San Francisco!