What to see and what to do in Colorado?
Denver, Rocky Mountains, Aspen, Vail, Colorado Springs, Boulder, Durango, Mesa Verde National Parknationalpark are only a few of many amazing places in Colorado. Use our Colorado Travel Guide for information, idea and travel tips. Read our travel descriptions and see images and videos for inspiration. We have selected the best tours and activities for you, and we give our recommendations. We have researched, testet and and verified our partners, so you can enjoy easy and safe booking – on the GO!
Colorado Calender - what's up next:
COLORADO VIDEO INSPIRATION
The Capital in Colorado: Denver – 716.000 inhabitants, 2,8 million in Denver surroundings which is apx half of total Colorado population.
Population in Colorado: 5,5 million
Colorado area: 269.601 km2, 451 km wide and 612 km long
Biggest city in Colorado: Denver, other big cities; Colorado Springs (465.000), Aurora (340.000), Fort Collins (152.000), Lakewood (145.000)
Highest elevation in Colorado: 4.401m, Mount Elbert
National Parks of Colorado: Rocky Mountains, Mesa Verde og The Great Sand Dunes
Colorado is know as "The Centennial State"
See map: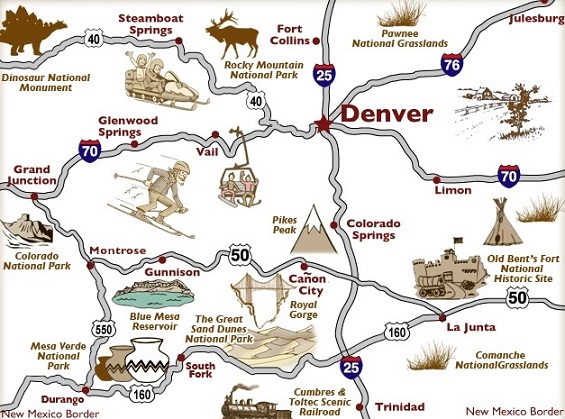 Colorado is located in the Mountain West region in the western United States. The state contains most of the southern Rocky Mountains, as well as the northeastern part of the Colorado Plateau. Colorado is the 8th largest and 21st most populous U.S. state.
In 1876, US President Ulysses S. Grant signed a proclamation that included Colorado in the Union as the 38th state. Colorado is nicknamed the "Centennial State" because it became a state a century after the signing of the United States Declaration of Independence.
Colorado borders Wyoming to the north, Nebraska to the northeast, Kansas to the east, Oklahoma to the southeast, New Mexico to the south, and Utah to the west. Colorado also touches Arizona on the famous "Four Corners". Colorado is known for its beautiful landscape with mountains, forests, plateaus, gorges, rivers and desert.
Denver is the capital and the most populous city in Colorado. Colorado is a relatively wealthy state, ranked 8th in household income and 11th in per capita income. It also ranks high in the country's living standards index. Large parts of the economy include government and defense, mining, agriculture, tourism. With rising temperatures and declining water availability, Colorado's agricultural, forestry and tourism economies are expected to be affected by climate change.
The region has been inhabited by Indians for more than 13,000 years, and artifacts from 9,200 to 1,000 BC have been found. The eastern edge of the Rocky Mountains was an important migration route for the early peoples that spread throughout America. "Colorado" means "ruddy", the color of red sandstone found in Colorado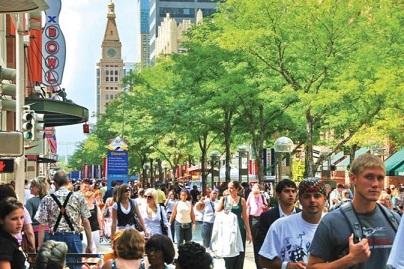 12 free activities in Colorado
Keep your money in your pocket with these free Colorado activities and attractions. From nature reserves to national historic districts to geological wonders. Experience great things on your trip to Colorado without it costs a fortune. Read more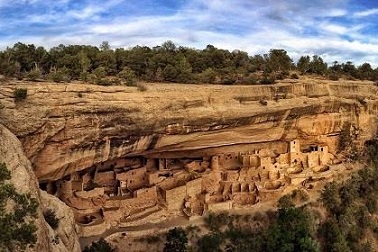 Guide to Colorado National Parks
Colorado's four national parks – Rocky Mountain, Mesa Verde, Great Sand Dunes and the Black Canyon of the Gunnison – contain some of the world's most wonderful and diverse landscapes. Here's a quick guide to them – Read more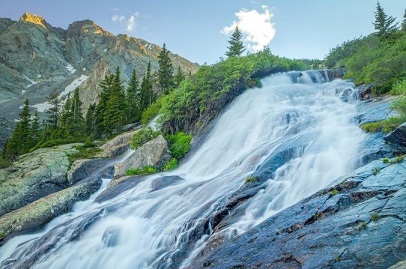 Waterfalls are one of the experiences on a Colorado hike. There is something alluring about a waterfall, and there are many of them in Colorado. See these 11 waterfalls which make the whole trip worth visiting in itself – Read more