Los Angeles, California, is a metropolis of millions, but it's also basecamp for many adventures. Just because you're visiting the city doesn't mean you have to stay locked in the urban jungle.
1 Topanga State Park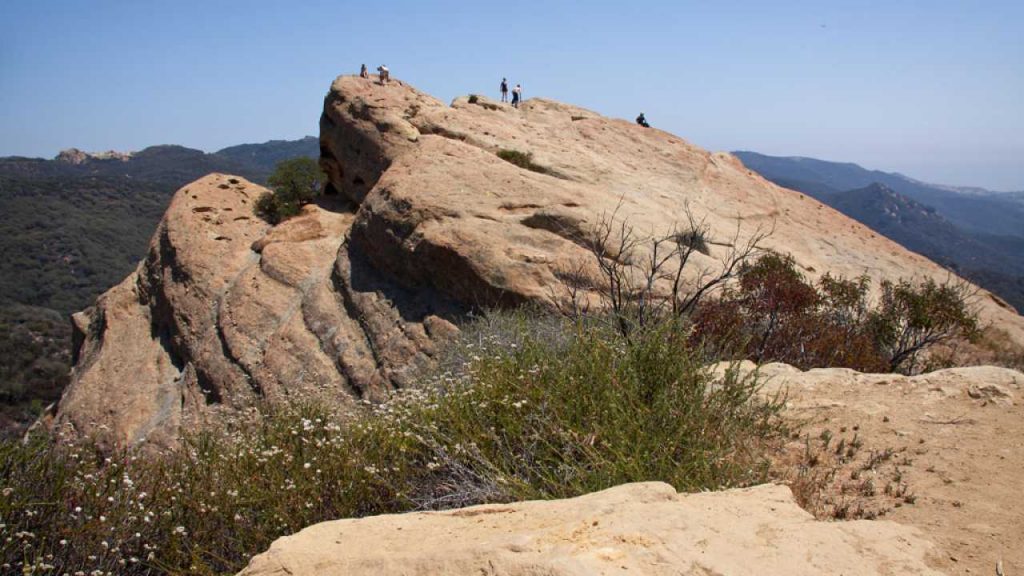 30 min drive from downtown Los Angeles – hiking, biking, camping
Topanga State Park is an enormous green swath of peaks and valleys that extends into the Santa Monica Mountains. It's the rippling, scrub brush expanse that separates the Pacific Palisades from Encino. Its network of trails and fire roads is an adventurer's dream.
You can access the giant park through a network of trails at various entrances such as popular Trippet Ranch. Another good option is to park in or near the Temescal Gateway Park and walk the hillside trails to Skull Rock on the Temescal Ridge Trail and beyond. If you have a bike, park near Temescal or Will Rogers or in one of the neighborhoods surrounding the park and find the quickest route to a fire road.
Topanga is big. Use Google Maps to familiarize yourself with how the trails and rounds wind around the area. At one place you can actually camp in Topanga. Off the Highway 27/Topanga Canyon Road entrance, a primitive eight-person campsite can be accessed by hiking less than 2 miles. Camping 20 minutes from L.A. — amazing!
2 Griffith Park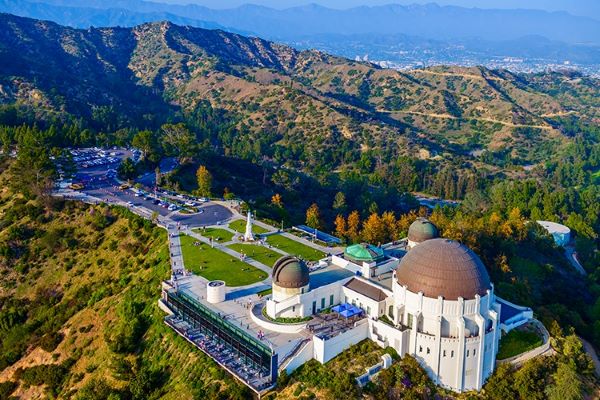 15 min drive from downtown Los Angeles – Hiking, biking, viewpoint, wildlife viewing
One of the biggest metropolitan parks in the USA, Griffith is the home to the famous Hollywood sign; many miles of hiking, biking and equestrian trails; a gorgeous art deco observatory, several mountain peaks, at least one wild mountain lion and a zoo. It's a public space par excellence, one of the best Los Angeles has to offer.
Griffith Park can be accessed through numerous parking areas and trails. It envelopes mountainous landscapes that separate Hollywood, Glendale and Burbank, so depending on where you're coming from, Griffith offers different options for adventure. One favorite is to ride a mountain bike from the Western Avenue entrance up past the Observatory and up Mount Hollywood Road (closed to traffic) over the mountains down into the Glendale area.
The main biking route is a restricted access fire road, meaning you'll only occasionally see a maintenance vehicle. Offshoot trails range from wide, well-packed paths to hard-going coyote trails.
3 Channel Islands National Park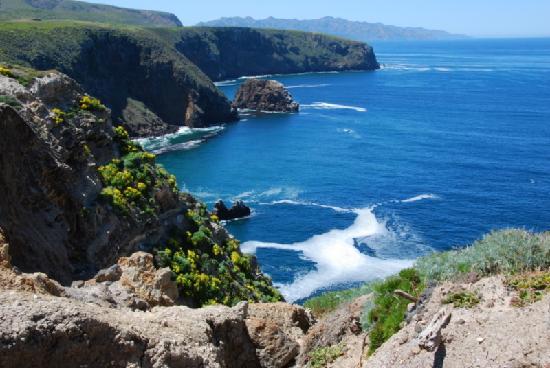 2 hours drive from downtown Los Angeles – Hiking, camping, kayaking, whale watching, photography
Leaving Los Angeles at 7 a.m., it's a little over an hour drive to the Ventura Marina, from where you can catch the boat to Channel Islands National Park. Make sure to pack a picnic and plenty of water. If you hike the amazing trails on the islands, you'll be exposed to the sun much of the time and will need snacks and drink.
Several companies offers round-trip excursions, cruises, and whale watching tours to several of the Channel Islands. It's an hour by boat to Santa Cruz Island, during which you'll see sea lions and pods of cresting dolphins. Arriving at Santa Cruz, you'll dock at Scorpion Anchorage, where several trails converge. Immediately to the left a little cove enjoys a steadily lapping turquoise surf. There are big views from the 5.6-kilometer trail to Smugglers Cove.
See related post: https://goguideusa.com/3-amazing-escapes-for-outdoor-exploration-near-los-angeles