CLASSIC WEST COAST ROAD TRIP
San Francisco – Yosemite – Mammoth Lakes – Las Vegas – Grand Canyon – Palm Springs – Los Angeles
BIG CITY, OUTDOOR ADVENTURE, LANDSCAPES & DESERT
California, Nevada, and Arizona epitomize the spirit of exploration. This region of the United States exudes an atmosphere of boundless opportunities and wild, unspoiled landscapes. Embark on a journey that will guide you through picturesque shorelines, bustling metropolises, and unique natural marvels found nowhere else. Essentials for the trip include: robust hiking footwear, ample hydration, and a camera to capture the stunning vistas!
Road Trip Distance: 1235 KM – Suggested time: 2-3 weeks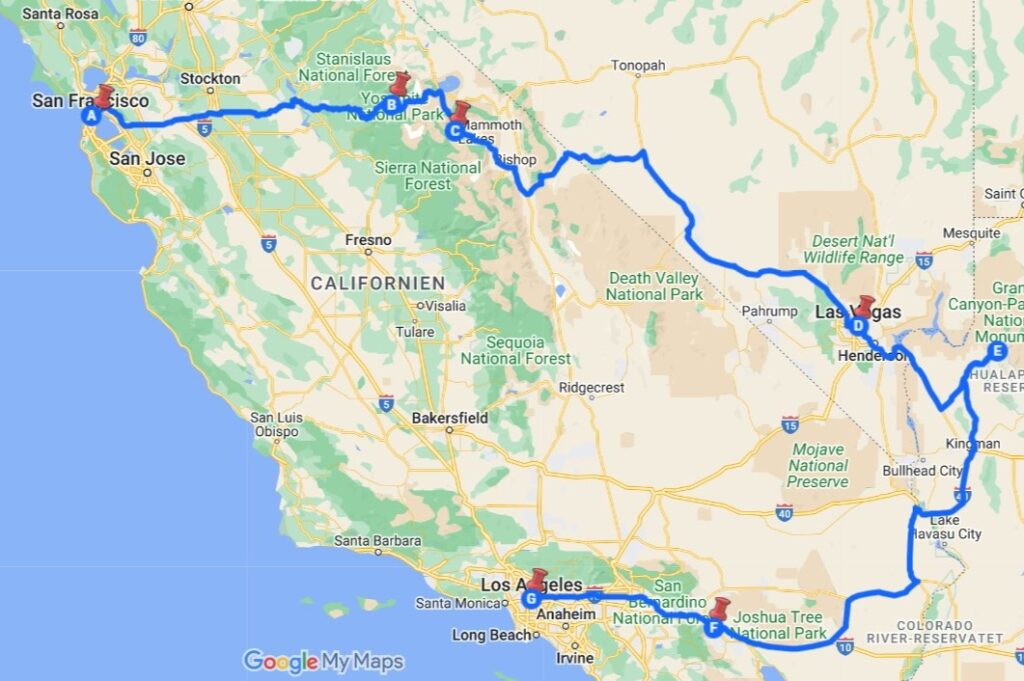 SUGGESTED PLAN FOR THIS CLASSIC WEST COAST ROAD TRIP: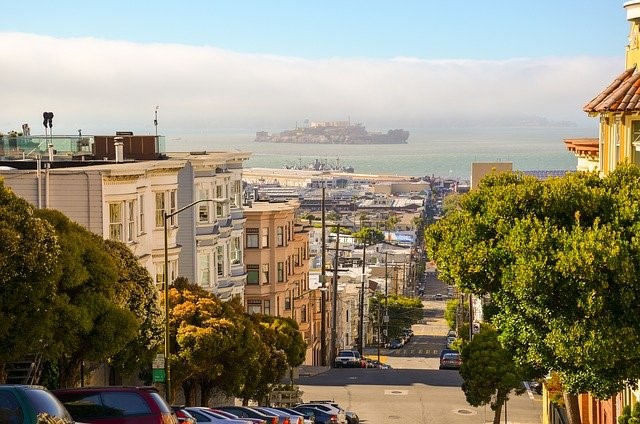 Day 1-3
San Francisco, perched on the tip of a scenic peninsula in Northern California, is famed for its fog-shrouded Golden Gate Bridge, colorful Victorian houses, and rich cultural tapestry. It's a hub of innovation, celebrated for its bustling Chinatown, steep streets, and a storied history that attracts millions each year.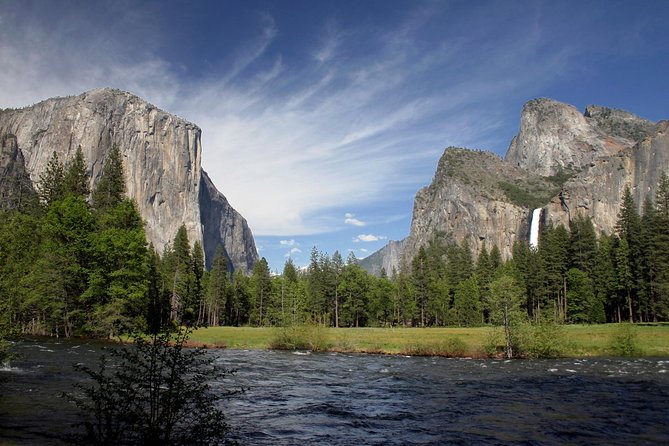 2. Yosemite National Park
Day 4-5
Yosemite National Park, a UNESCO World Heritage Site in California, is a natural masterpiece known for its towering granite cliffs, ancient sequoias, and thundering waterfalls. It's a sanctuary for outdoor enthusiasts and a testament to the power of conservation, drawing visitors from around the globe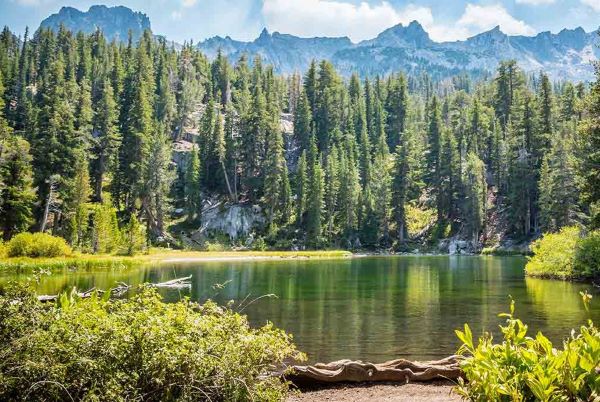 3. Mammoth Lakes
Day 6-7
Mammoth Lakes, nestled in the Eastern Sierra of California, is a year-round haven for nature lovers. Known for its world-class ski resort, boundless hiking trails, and stunning alpine scenery, it's a paradise for adventurers seeking both winter sports and summer wilderness in the dramatic backdrop of the Sierra Nevada.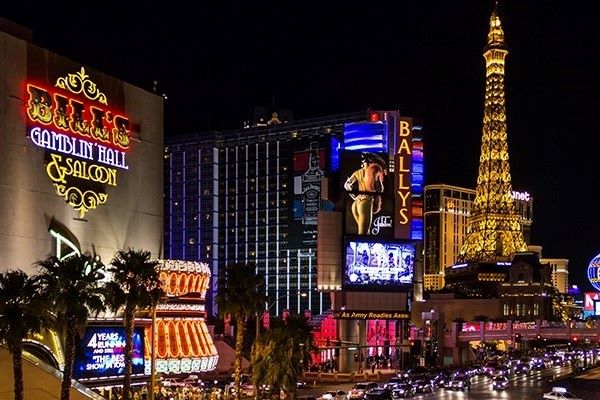 4. Las Vegas
Day 8-9
Las Vegas, Nevada's shimmering desert oasis, is globally synonymous with extravagant entertainment, opulent casinos, and a 24-hour nightlife scene. It's a playground for adults, with its famed Strip lined with elaborate themed hotels, endless shows, and culinary feats, all promising an unforgettable escape into indulgence and spectacle.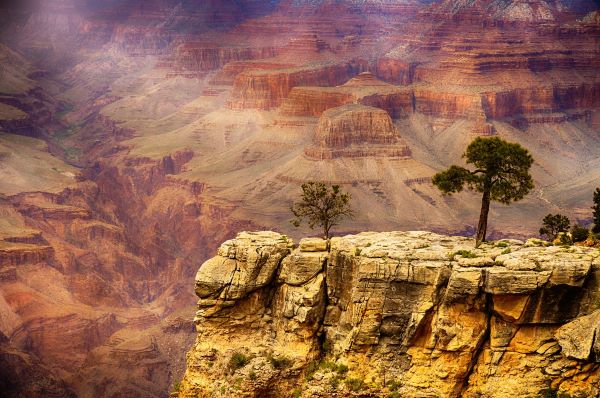 5. Grand Canyon
Day 10-11
The Grand Canyon, a colossal chasm in Arizona, is a geological marvel stretching 277 miles, with dramatic cliffs and ledges showcasing millions of years of Earth's history. Its immense scale and striking vistas attract visitors worldwide, offering a profound glimpse into the planet's natural splendor and timelessness.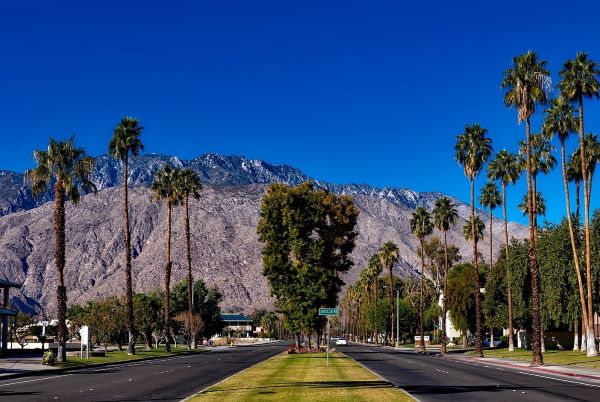 6. Palm Springs
Day 12-13
Palm Springs, a renowned desert resort city in California, is celebrated for its mid-century modern architecture, vibrant arts scene, and year-round sunny weather. Nestled in the Coachella Valley, it's a playground for outdoor enthusiasts, with lush golf courses, hiking trails, and a rich Hollywood history.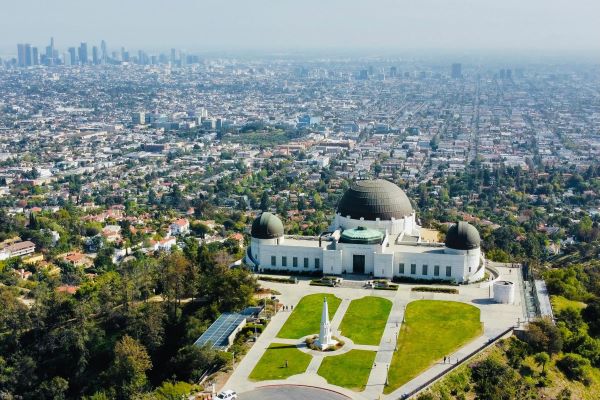 7. Los Angeles
Day 14-17
Los Angeles, a sprawling Southern California city, is famed for its iconic Hollywood entertainment industry. It boasts a diverse cultural landscape, renowned museums, a dynamic culinary scene, and beautiful beaches. Known for its Mediterranean climate and sprawling metropolis, LA is a melting pot of creativity and innovation, offering endless opportunities for exploration, from the glitz of Beverly Hills to the historic streets of Downtown.
Embark on an unforgettable road trip adventure starting from the vibrant streets of San Francisco, a city famous for its iconic Golden Gate Bridge and rich cultural tapestry. Journey to the majestic Yosemite National Park, where awe-inspiring natural beauty awaits. Continue to Mammoth Lakes for stunning landscapes and outdoor activities. Experience the wonder of the Grand Canyon, a marvel of nature. Next, dive into the glitz and glamour of Las Vegas, a city that never sleeps. Relax in the serene desert oasis of Palm Springs before concluding your epic journey in Los Angeles, a melting pot of arts, cuisine, and famous Hollywood landmarks. This trip offers a unique blend of nature, adventure, and urban exploration.
Enjoy your Classic West Coast Road Trip!